Mobiles
Popular vivo V25 5G and V25e Loved by Pakistanis
Hot Selling vivo V25 5G and V25e Treasured by People of Pakistan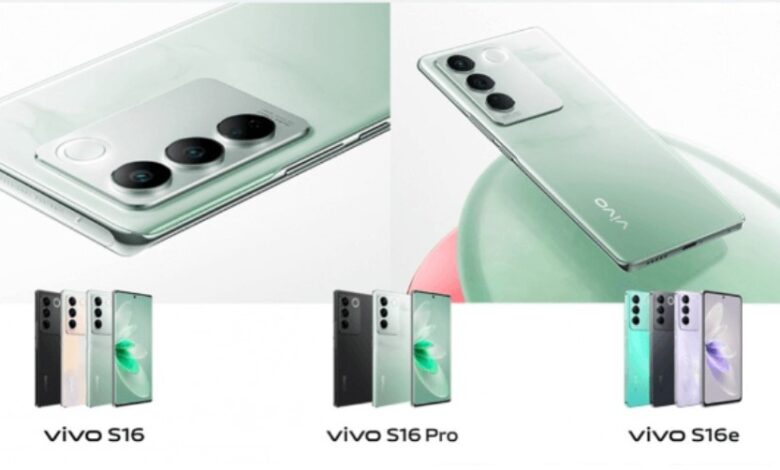 vivo, a global leader in the smartphone industry, has expressed their gratitude for the outpouring of support they have gotten since the launch of its latest V25 Series handsets in Pakistan.
vivo is well-known for developing cutting-edge and high-quality smartphones, and the company's most recent offerings, the V25 5G and V25e, are perfect examples to support this reputation.
Because of their color-changing glass and 64MP OIS Ultra Sensing Back Camera, the vivo V25 5G and V25e, which have been selling like hotcakes in Pakistan's market, are quickly becoming fan favorites among smartphones.
vivo is committed to the philosophy known as Benfen, which translates from the Chinese as an emphasis on doing things correctly while also doing the right things.
As a result, Vivo is developing technologies in Pakistan with the intention of doing some good as part of its purpose.
vivo made it a priority to ensure that the V25 Series satisfies all of the requirements that a consumer may have for a smartphone, including ultra-high-definition optical image stabilization (OIS), exquisite aesthetics, seamless performance, and fast charging.
The vivo V25 5G and V25e are considered to be all-rounder smartphones by leading technology enthusiasts such as MasTech, Reviews PK, Talha Reviews, Hamza Bhatti, Pro Pakistani, and Phone World, amongst many others.
These individuals have praised the features and designs of the vivo V25 5G and V25e. Let's investigate these products' fundamental characteristics in further depth to figure out why they are currently popular in the market.
Users believe that the V25 5G and the V25e are two of the most attractively designed smartphones currently available on the market. When exposed to sunlight, the back of the smartphone will change colors, allowing customers to enjoy a wide variety of aesthetic options with a single device. The spectacular and dynamic Color-Changing Glass technology enables this.
Hot Selling vivo V25 5G and V25e Treasured by People of Pakistan
The vivo V25 5G has the highest resolution 50MP AF HD Portrait Selfie Camera and is the only Auto Focus module available on any smartphone now on the market. This enables users to take clear and stunning selfies regardless of the lighting circumstances, whether they are shooting up close or from a distance, in bright or dim settings.
In addition to having a 64MP OIS Ultra Sensing Rear Camera, the vivo V25 5G and V25e include a variety of other capabilities that make them an overall imaging master. These features include Hybrid Image Stabilization, Bokeh Flare Portrait, Vlog Movie, Multi-Style Portrait Video, and Natural Portrait.
Primarily as a result of their exceptional performance, the vivo V25 5G and V25e quickly rose to fame shortly after they were released. Both smartphones contain processors that are extremely powerful and efficient. Both the 6nm 5G processor D900 of V25 5G and the 6nm processor G99 of V25e work together to offer a smooth experience for the end user.
Users are able to relax and use their devices for longer periods of time thanks to the big 4500mAh battery that is included. Both the vivo V25 5G and the vivo V25e come equipped with a powerful 44W Flash Charge, which allows the smartphones to charge at a rapid rate.
Since their release in Pakistan's market, the vivo V25 5G and V25e have received overwhelmingly positive reviews and feedback from customers. Consumers have provided excellent feedback regarding the mobile devices and have complimented all of the features that are included in the mobile devices.
When asked about it, a consumer who worked in the fashion business commented, "This Color Changing back of V25e helps my smartphone compliment my persona." When I carry this among my friends, I get a unique sense of pride.
Because I have a vivo smartphone, I am able to differentiate myself from others and improve the way I express myself. I can state without a doubt that using this tool has given me more power, and as a direct result, I am living the greatest life I possibly can.