News
There is no charger included in the Samsung 2022
The Galaxy A13 is equipped with a 50MP primary camera and a massive 5000mAh battery to power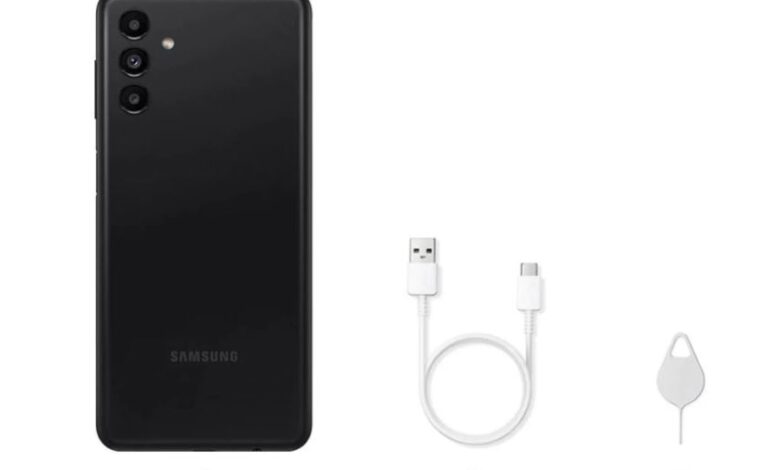 Samsung launched its new 2022 A-series smartphones in the United States on Friday with very little fanfare, with the Galaxy A13 5G and Galaxy A03s simply appearing in the company's web store for the low prices of $249.99 and $159.99, respectively, without any announcement.
The Galaxy A13 is equipped with a 50MP primary camera and a massive 5000mAh battery to power its 6.5″ 1080p 90Hz refresh rate display, but the Galaxy A03 retains its 5000mAh battery but only has a 13MP main camera and an HD+ screen resolution, making it the more affordable option.
However, in contrast to their predecessors, those two new phones from Samsung's budget-to-midrange A-line doesn't come packaged with a charging cable. In recent months, we've heard whispers that Samsung is planning to cease providing chargers with all new phones going forward, including those in the A-series, and the rumour appears to have come true.
With regard to the Galaxy A12, which Samsung is still selling at a discount right now, the company waxes lyrical about the device's long battery life and claims that "when you don't have time to waste, FastCharging can power you up in minutes," with the additional clarification of "Fast Charging capability through provided charger" thrown in for good measure.
"Wall charger sold separately; Use only Samsung-approved chargers and connectors," Samsung says in the case of the Galaxy A13 5G. "Wall charger sold separately; Use only Samsung-approved chargers and cables." Avoid using unsuitable, worn, or damaged batteries, chargers, or cords with your smartphone to avoid injury or damage to yourself or your device. The device supports fast-charging up to 15 watts."