News
Xiaomi to Launch on December 28 2021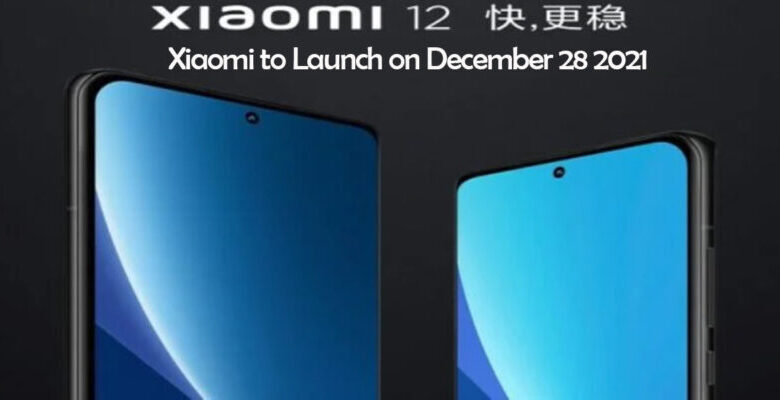 We were eagerly awaiting the next flagship series of Xiaomi when Xiaomi made a post on Twitter announcing the launch date, which will be on December 28. However, shortly after that, the company came back with a new announcement, revealing that we will only have Two Flagships of Xiaomi from the Xiaomi 12 series on the date mentioned.
The teaser also displays pictures of devices, which feature a slightly curved display. This is in addition to the reports that claimed a curvaceous display from every angle. Therefore, we can confidently conclude that the two smartphones coming out are the Xiaomi 12 and Xiaomi 12 Pro.
The company hasn't revealed any details about the specific features of the devices, according to reports and leaks, we are aware that these devices will run the most up-to-date Qualcomm Snapdragon 8 Gen1 chipset. The Weibo posting revealed the number of performance features of the devices too.
Apart from that, Xiaomi 12 units passed the Greekbbench test with an 8/10. The results are much higher than those of a Snapdragon 888 Plus phone. 1,224 single-core and 3,823 in the multiple-cores test. The overall test provides us with a positive signal to purchase the phones and the only thing left to do is be aware of the specs and prices.
If you think that's also fantastic you should consider buying this gadget because it's the first to come with the latest processor would be the most suitable choice. We'll have to wait another couple of days to receive all this information.
Also Read: Huawei Launch of their New 2022 Huawei MateBook Laptops