No matter you are a resident or planning a trip to UAE; you must be looking for some cheap and superfast internet connections there.  This guide will facilitate you to choose the best internet plan in 2019.
I will provide you an overview of all local mobile networks operating in the UAE and some good advice to choose the best provider. The findings are based on facts and figures by international recognized speed test analyzer companies.
Let's get a quick synopsis of this guide.
Top 4G internet providers in UAE
Etisalat 4G network
DU 4G network
Swyp network
Virgin network
Who is the winner in the "Speed test" award by "opensignal"?
Top internet providers in UAE
Mainly, the Top internet providing companies are two – Etisalat and Du.
Etisalat is the pioneer and operating in this industry since 1970.
Du started its network in 2007.
Both companies are leading giants in this internet providing industry and their services and packages are somewhat similar to one and another. Yet when it comes to talking about which is offering the best internet package, the answer can vary depending upon your needs of usage.
Being an industry-pioneer, Etisalat holds on a market share twice as that of Du Company. However, on the other hand, Du telecom is challenging this rival company with its affordable internet plans and the foremost second-billing system.
The subscribers of each telecom are as follow according to TRA data.
Etisalat's total subscribers are 10.73 million (58%).
DU has 7.89 million (42%)
In 2017 DU Telecom launched a new brand, namely –Virgin Mobile. The company is a virtual mobile network-based known as MVNO. Besides the fact that the Virgin Mobile is a separate brand, yet it is using the service and infrastructure of the parent company DU.
Virgin Mobiles solely operates through its app known as "Virgin Mobile UAE app,".  This was specially designed to target the youngster's crowd. The only condition is to have access to a debit/credit card to avail of this service.
Meanwhile, Etisalat also launched its virtual- mobile network to entertain its digital-savvy mass, namely-"SWYP" This network is specifically designed for youngsters.
 To avail of this service, you have to be between 15 to 29 years age group.
 Likewise, Virgin mobile, the SWYP network, is also app-oriented, enabling you to top-up your packages and recharge from your Smartphone.
Let's get a detailed insight into these companies and also their internet packages.
Etisalat 4G Mobile network
Etisalat prepaid packages come in 3 offers
Wasel
Wasel premium
Wasel visitors
>Activation charges for Wasel line is once for Dh. 57.75.
>Wasel premium line comes with a number of your choice, 3 GB data free for 6 months, and it costs only Dh1050.
>Wasel visitor's line can be availed at only Dh100, and it comes with free discount vouchers and Careem rides.
How to buy Etisalat prepaid packages?
You can buy these SIM cards online from the official website.
Or, you can buy from any Etisalat official outlets or business centre after necessary documents approval.
How to manage your account?
Download "My Etisalat UAE App."
Or, you can use the "My Etisalat self-care" app as well.
WassyGo prepaid line packages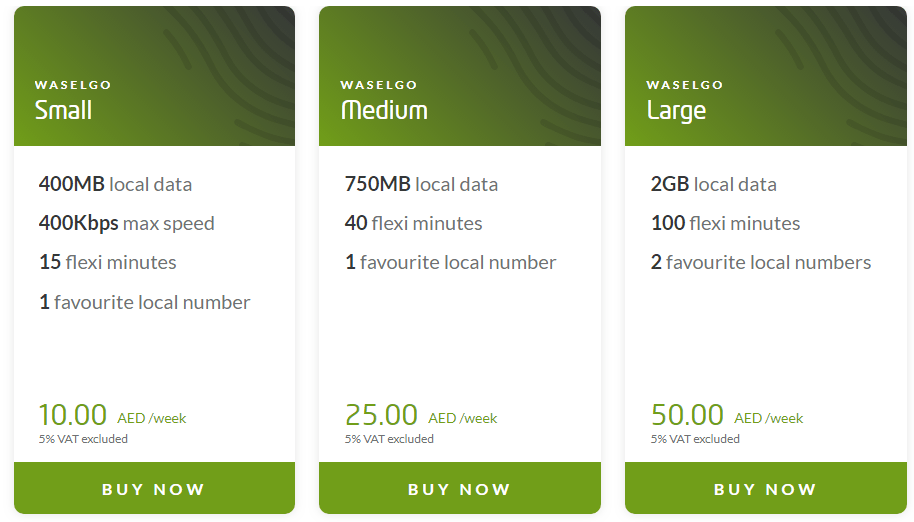 Figure 1 source( Etisalat UAE)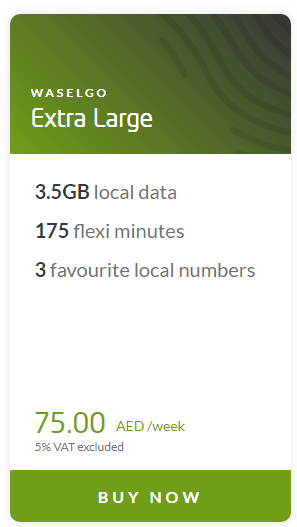 Figure 2 Etisalat UAE
To check your balance: dial *121#
To find prepaid offers and promotions: dial *101#
To get Deal of the Day: dial *050#
To transfer credit: type the command *100*mobile number*amount# and press ok
Text "ICP" to 1012 and make unlimited voice and video calls to anyone, anywhere with Etisalat's Internet Calling Plan using any of the supported apps
(Source: Etisalat telecom)
Wasel visitors line packages

Etisalat postpaid packages
You will find a high range of both cheap and high priced packages in postpaid sim.
Here you go.



DU 4G Mobile network
Du mobile network is also providing exclusive and low-cost internet packages to its customers. All the internet packages are somewhat similar to that of Etisalat plans.
Du also waives activation charges for postpaid customers if they sign up for auto-payment.
Du offers a generous plan which is easy on the wallet and comes with exciting vouchers to dole out. Now you can bode well with your desired data plans coupled with call packages.
On the official website, you can choose between prepaid, postpaid, and tourist plans.
Prepaid offers come in two plans data only or data calls offer.
Postpaid comes with a choice of light, heavy, or medium offers.