Mobiles
Redmi Note 12 Series launched
Discovery Edition Redmi Note 12 Series launched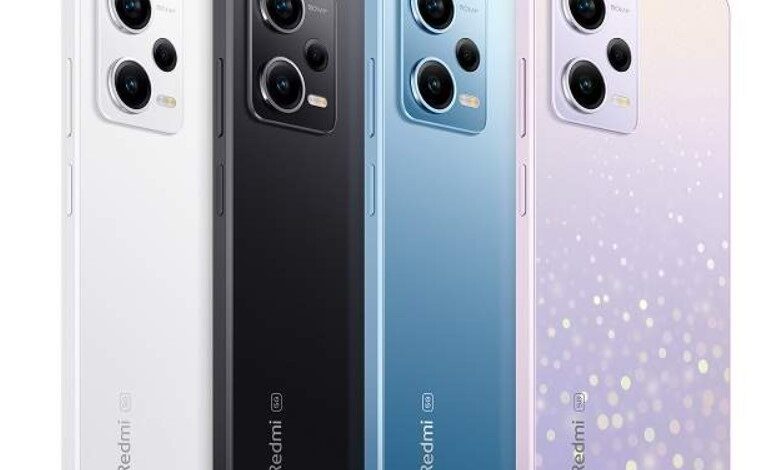 Redmi introduced the Redmi Note 12 Series on Thursday in Beijing, China. This model is the latest generation of the company's highly renowned Redmi Note Series Discovery Edition.
The new Redmi Note Series has considerable photography advancements, including a camera with a resolution of 200 megapixels, an image sensor manufactured by Sony called the IMX766, newly added optical image stabilisation, and a solution developed by Xiaomi called the AI Image Solution.
Notably, the top-tier Redmi Note 12 DISCOVERY EDITION model comes equipped with 210W HyperCharge, which makes it possible to charge the device to its full capacity at an unheard-of, industry-leading pace in just nine minutes.
Both the Redmi Note 12 DISCOVERY EDITION and the Redmi Note 12 Pro+ have photographic hardware that is at the forefront of their respective industry. The two devices are the first to feature Samsung HPX, which is a 200MP sensor at 1/1.4″ with 2.24m Super Pixel, Optical Image Stabilization (OIS), 7P lens, and ALD low-reflective coating. Additionally, the devices support outputting in three different resolutions, each of which is optimised for a specific use case: The camera has three different resolutions: 12.5 megapixels using a 2.24 micrometre Super Pixel for speedy snaps and night images; 200 megapixels for complete and clear details; and 50 megapixels for the ideal balance between image quality and capture rates.
The main camera on the Redmi Note 12 Pro is equipped with Sony's IMX766 flagship sensor, which has a sensor size of 1/1.56 inches, pixel binning at 2 micrometres, and optical image stabilisation (OIS) for improved imaging performance.
Discovery Edition Redmi Note 12 Series launched
Additionally, this is the first time that Xiaomi's AI Image Solution has been made available on a Redmi Note device. The speed at which photos may be captured as well as the capabilities of the camera, such as picture stabilisation, night scenes, noise reduction, and colour retention, can be significantly improved by integrating both software and hardware.
Redmi Note 12 Pro Series also features a brand new Film mode, which was designed with influence from traditional film photography. This model includes 5 brand-new filters and frames, each of which has its own colour tones, grains, and vignette styles.
The Redmi Note 12 DISCOVERY EDITION is based on the Redmi Note 12 Pro+ and has an amazing 210W wired fast charging that is able to get a 4,300mAh battery up to 100% in just 9 minutes.
¹
The design of the smartphone, the battery cell, the charger, and even the fast charging cable have all been totally rethought so that the high-power fast charging that has been achieved may be maintained. The usage of three 100W fast charging chips, each of which is dispersed in a winged arrangement, minimises heat generation while simultaneously increasing the amount of time available for high-power fast charging. The Redmi Note 12 DISCOVERY EDITION uses a 10C dual-cell battery, and it also has an optimised structural design and materials that were produced using a novel manufacturing technique. All of these characteristics were included in the device because of its focus on the battery. Additionally, it is equipped with cutting-edge technologies such as MTW technology, ultra-thin coating, and ultra-low viscosity electrolyte, all of which work together to significantly enhance the charge and discharge capacity of the battery. The charger has a dual GaN architecture, which significantly increases the power density. Additionally, the new tailored 10.5A standard fast charging cable has an ultra-low impedance of 70m, and it has an enhanced current capacity of 75% in comparison to the 120W/6A cable.
The Redmi Note 12 Pro+ incorporates the Xiaomi Surge P1 charging chip, which provides a charging and battery combination consisting of 120W HyperCharge and a huge battery capacity of 5,000mAh. Additionally, the device includes an in-box 120W GaN charger. The Redmi Note 12 Pro features a 67W rapid charging system and a 5,000mAh battery, both of which can be charged to 50 per cent capacity in just 15 minutes. ¹
The Redmi Note 12 Pro Series makes its debut with the power-saving MediaTek Dimensity 1080 mobile platform. This platform is founded on TSMC's 6nm manufacturing process and features an A78+A55 octa-core structure. With an AnTuTu score of over 510,000, the Redmi Note 12 Pro Series is capable of 5G connectivity as well as dual SIM dual standby and Wi-Fi 6. When combined with MIUI 13's Focus Algorithms, Atomized Memory, Liquid Storage, Memory Extension, and other optimization technologies, the Redmi Note 12 Pro Series promises flawless operations in every scenario. This includes daily use, mainstream gaming, and high-speed internet demand, among others.
In addition to providing a comprehensive set of assurances with regard to the dissipation of heat, the Redmi Note 12 Pro series works to ensure both the high performance and the stability of power-efficient HyperCharge. The Redmi Note 12 DISCOVERY EDITION utilises a multi-dimensional cooling system that features a huge VC measuring 3000mm2. Also introduces the novel 1268mm2 dissipation material known as graphene phase change materials, and when combined with the high thermal conductivity aluminium alloy mid-frame, graphite, and copper foil, the overall heat dissipation area reaches nearly 30,000mm2 in size.
In addition, the dual stereo speakers in the Redmi Note 12 Pro series include an algorithm called Misound 5.0 that was developed by the company itself, and they have Hi-Res/Hi-Res Audio Wireless certification. The X-axis linear motor, Bluetooth 5.2, multipurpose NFC, IR blaster, and 3.5mm headphone connector are among the other remarkable characteristics of this device.
Pricing and Availability
Redmi Note 12 Pro Series sales start at 8 pm, Oct 30 via official Mainland China channels. Redmi Note 12 DISCOVERY EDITION is available in black at a recommended retail price of RMB 2,399.
Redmi Note 12 Pro+ comes in blue, white, and black in two storage variants 8GB+256GB and 12GB+256GB at a recommended retail price of RMB 2,199 and RMB 2,399 respectively. Redmi Note 12 YIBO EDITION will be available starting from Nov 11 at a recommended retail price of RMB 2,599.
Redmi Note 12 Pro is available in blue, white, black and purple in four storage variants, 6GB+128GB, 8GB+128GB, 8GB+256GB, 12GB+256GB, with a recommended retail price of RMB 1,699, RMB 1,799, RMB 1,999, RMB 2,199 respectively.
Redmi Note 12 5G comes in three colors, blue, white and black, in four storage variants, 4GB+128GB, 6GB+128GB, 8GB+128GB, 8GB+256GB, with a recommended retail price of RMB 1,199, RMB1,299, RMB 1,499, RMB 1,699 respectively.