News
Google seems to be shutting down Hangouts
Google is slowly and gradually discontinuing the Google Hangout service. In October 2019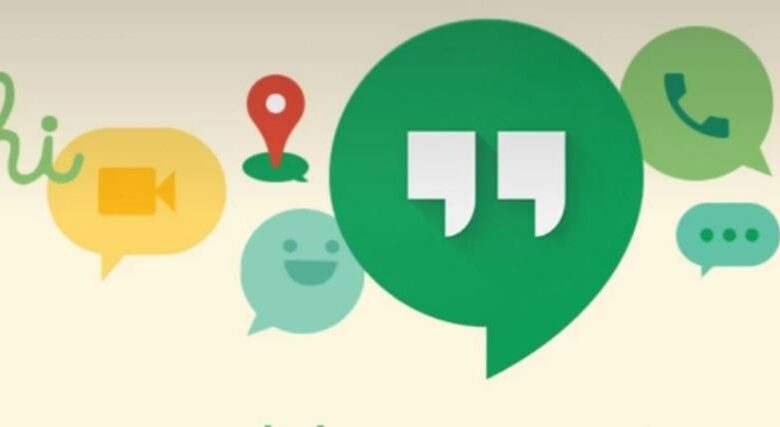 Google Hangouts is a cross-platform messaging tool that allows you to make video calls (virtual meetings) and have chats with friends, family, and coworkers. Google Hangouts is free to use. Google Hangout is being phased off in stages, with the last phase taking place in 2019. The G Suite Hangouts service was temporarily unavailable in October of this year. The Hangout Dialer was turned off and the call services were turned off late in December 2020, according to the company. Google Hangouts for personal use and Google Hangouts for consumers were both discontinued in June 2021.
Google has now withdrawn the original version of the app from app stores. The Hangout app is no longer available in the Google Play Store or Apple App Store, and it does not surface when searching for it. It appears that, based on the company's recent actions, the classic Hangout app will be discontinued shortly after launch.
The software was initially taken from iPad and iPhone users' devices, but it was eventually removed from Android users' devices as well. The users who have downloaded the app in their phones and on the web will be able to enjoy it for a few more days, but the days will be outnumbered by the days. Soon after, the app will likewise cease to function as a result of their actions.
Google has received a large number of complaints regarding the increasing number of frauds on Google Hangouts. People felt the need for protection and began to migrate to well-known sites. Even the customers at their place of business were agitated, which caused significant distraction from their work. Google said a few years ago that it would be replacing the older Google Hangouts service with Google Chat in response to user concerns, and that it would also be bringing new and enhanced versions to the market for consumers in the office. It had planned to begin the migration from G Suite customers (at the workplace) in 2019, however the multi-stage plan has not been completed yet and is still in the process of being completed.
This migration will automatically transfer Hangouts conversations, as well as associated contacts and recorded history, to a new Google account. No contacts or personal conversations will be lost as a result of the move after it is completed. When Hangouts is no longer available, the free version of Google Chat will be offered as an integrated experience within Gmail as well as as a separate application.
Google is also introducing new capabilities in Gmail's Chat and Spaces, which are being implemented simultaneously. It released an upgrade for Gmail users to enable them to utilise the new status bar symbol. This allows users to receive private and work-related communications in separate portions of the Chat and Space sections, which are accordingly. This transition from Hangouts to Google Chats will be completed in a loop as a result of this rollout.
Advertisement