News
Computers Get Hacked More Frequently in Third World Countries like Pakistan
Computers Get Hacked More Frequently.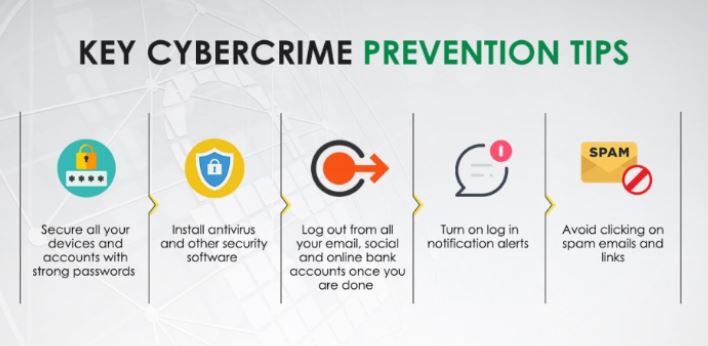 Since there were the most hacking attempts in recent 2020, it is sometimes referred to as the Year of the Digital Pandemic. Even the most cutting-edge systems in the world could not make the claim that they were secure. It was expected that Pakistani computer and system hacking would occur. We are aware that significant departments and ministries in Pakistan are transitioning to digital modernization, and that doing so entails a number of dangers.
The world is becoming more and more dependent on information technology. However, because we rely on automated systems so much, it is crucial that they are secure. The drawbacks of such systems in Pakistan are described in this article. Why is the hacker rate higher? How might this risk be diminished? This instructive article will also highlight the effect and offer suggestions.
Hackers are individuals who use a computer system to gain unauthorised access to another system in order to steal data or disable that system. These hackers use their skills to accomplish a specific goal, such as gaining recognition by taking control of a computer system, stealing money, or blocking access to a network.
Reasons for Hacking Computers
Popular reasons for hacking include simple bragging rights, curiosity, vengeance, boredom, challenge, theft for financial gain, sabotage, vandalism, business espionage, blackmail, and extortion. Hackers frequently cite these motives as justification for their actions.
Computer hacking could make it easier for criminals to assume your identity and use it for other purposes, like obtaining credit or moving money. Since the rise in popularity of the Internet and mobile banking, these occurrences have become more common. The potential for financial benefit through hacking has increased along with mobile devices like smartphones.
1. Pirated Windows
A pirated Windows is one that is activated illegally. Most users choose to use a cracked version of Windows in order to avoid paying Microsoft for the official copy while still having full access to its features.
2. Role of Windows Security
The operating system includes Windows Security, which includes the antivirus programme Microsoft Defender Antivirus. (Windows Security was known as Windows Defender Security Center in earlier iterations of Windows 10).
Microsoft Defender Antivirus will immediately turn off if you have another antivirus product installed and running. When you remove the other programme, Microsoft Defender Antivirus will restart right away.
Virus and threat prevention – Keep an eye on potential threats to your device, run scans, and get updates to help you catch the newest attacks. (If Windows 10 is in S mode, some of these options are not available.)
Account security – Access account settings and sign-in options, including Windows Hello and dynamic lock.
Network security and firewall management – Control firewall settings and monitor activity on your networks and internet connections.
Device security: Check your device's built-in security settings to help protect it from malicious malware attacks.
3. Pirated software and games
PCs become vulnerable when they download pirated games; malware collects information such login passwords and email addresses.
Adware is currently commonplace.
Every game piracy knows exactly what different kinds of adware can do. Although adware isn't extremely harmful or dangerous, it can nevertheless cause a number of issues and leave your computer open to attack. Additionally, it can be very annoying.
Top of the search results: Risk
The majority of gamers are aware that purchasing official games from a specialised retailer like Steam is the best option. To discover a "Minecraft crack" or "virus-free FIFA," they use search engines. Hackers take advantage of this by creating websites that advertise Trojans at the top of search results and sell free keys, cracks, and unlocked versions of games.
Accidental Downloads of Viruses
Starting with the fact that it regularly appears in pirated software items while not appearing to be malware, The creators of crack frequently claim that while antivirus alerts might result from their work, they are merely false positives.
You haven't updated your software
Since your devices run unlicensed and pirated software, you won't be able to keep up with software updates. New software gradually develops vulnerabilities and other malware dangers as it is published. This is due to the fact that crackers spend their time trying to manoeuvre and break into the system.
4. Excessive Web Trust
Smartphone users are being cautioned by a cybersecurity expert to be wary of downloading phoney apps that might potentially offer hackers unrestricted access to the personal data on their phones. Smartphone users are being cautioned by a cybersecurity expert to be wary of downloading phoney apps that might potentially offer hackers unrestricted access to the personal data on their phones.
Pakistan's Cyber Protection Policies
There are currently no regulations in Pakistan that sufficiently address the growing issue of cybercrime. The Pakistani legal framework for criminal justice is now weak and unable to address the complex internet threats of the digital age. This new period has worsened both current crimes and given rise to new criminals and cybercrimes including hacking (illegal data access), interfering with data and ICT systems, and especially electronic forgery and frauds that are specifically cyber-related. Current legal systems are unable to appropriately address or punish these digital crimes.
Conclusion
Hacking computers has broadened the definition of theft to include infiltrating your computer, stealing personal information, duping you into revealing private data, and then using that data to steal and extort personal information such as business secrets, and bank account credentials, and even people's identities. You can help protect your computer by using strong passwords, anti-virus software, and system scans. Update and backup your computer system on a regular basis.